Many investigators pivoted to SARS-CoV-2 and COVID-19 science and medicine in 2020. We did too at BHC because we understood the opportunity the pandemic provided for "real-time" clinical research of post-COVID-19 sequelae and to share all we know about ME/CFS – prototypical post-viral illness. It has paid off. By June, we will have four studies for ME/CFS and Long COVID underway. We are accustomed to running multiple clinical trials each year but until now, it has been predominantly fibromyalgia trials. That all four of these trials are for ME/CFS and Long COVID is a testament to the growing awareness the pandemic has caused.
One is a clinical research study that will assess endothelial function and UpTime in ME/CFS compared to Long COVID patients. Our aim is to enroll up to 100 patients – 50 ME/CFS and 50 Long COVID – to help us determine whether endothelial dysfunction correlates with disease severity as measured by UpTime. All participants will complete daily cognitive testing with DANA Brain Vital and provide a sample of blood that we are banking for future testing. If we do find that endothelial dysfunction is associated with ME/CFS and Long COVID disease severity, we can test the banked blood samples to identify blood biomarkers. We are aiming to complete enrollment by August. If you are interested in participating in this study, check out our Research page to learn more.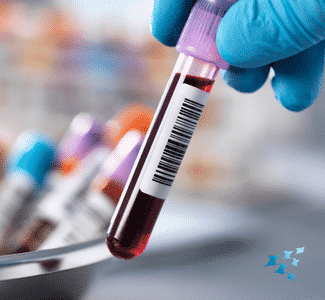 We will begin enrolling for a clinical trial of oxaloacetate in mid-April. Oxaloacetate is an energy metabolite that holds a key place in the TCA cycle – the cycle that is essential for the generation of energy. We are calling this clinical trial "RESTORE ME" taken from the official title, "A RandomizEd double-blind placebo control trial to determine the effectS of oxaloaceTate On impRoving fatiguE in ME/CFS." We will enroll 80 ME/CFS patients with moderate disease severity (defined as those with between 2 and 6 hours of daily upright activity). Half of the ME/CFS patients will receive oxaloacetate and the other half will receive a placebo. Since this is a randomized double-blind trial, none of us at BHC will know who is receiving oxaloacetate or placebo.
At the end of the 90-day trial, and once it is unblinded, ME/CFS patients who received a placebo during the trial will be given oxaloacetate to try. As the title indicates, the hypothesis is that the oxaloacetate will restore energy and relieve ME/CFS fatigue. This trial requires several in-person visits to BHC and for that reason, we will recruit ME/CFS patients primarily from Utah. We will post information and eligibility criteria about this trial on April 15th. Stay tuned!
Virios Therapeutics announced a collaboration with us to conduct a pilot clinical trial that tests a combination of valacyclovir plus celecoxib to treat Long COVID symptoms. This will be an open-label pilot trial. We will enroll up to 60 Long COVID patients – half will be assigned to receive the study drugs and half will be assigned to the standard of care group. Long COVID patients assigned to the standard of care group will be given the option of trying the drug combination at the end of the 14-week trial. This trial requires several in-person visits to BHC and so again, we will recruit patients primarily from Utah. We hope to begin enrolling for this study in May and will post information and eligibility criteria about this trial at that time.
We are finalizing the details of the 4th trial. This will be a Long COVID trial that will begin recruiting in June. We will share the details of this trial together with the eligibility criteria as soon as we can.
Keep an eye on the research page of our website for information on actively recruiting clinical research and trials. We have a hopeful year ahead!