BHC is fortunate to have a professional and dedicated volunteer Board of Directors who are the stewards of the efforts and talents of those who built and sustain this organization and are responsible to represent the needs and values of the BHC Community. On this page, BHC provides the biographical sketches of its board leadership and directors.
Mary Sue Rominger
Chair
Mary Sue Rominger, BS,
is a patient advocate and chair on the BHC Board and formerly worked in the chemical, energy, power, and biotechnology industries.
Rominger completed a BS degree in chemical engineering at Colorado State University. She started volunteering for BHC in 2014 with a focus on building awareness on youth impacted by ME/CFS and POTS and has served as BHC Board Chair since 2017.
Show more
Rominger retired from her professional career when her 14-year-old child become very ill and debilitated. After consultations with many doctors across the nation, no real improvement until her child was diagnosed and treated for ME/CFS and POTS by Dr. Bateman. That started a slow and steady improvement in her child's health. Rominger determined to help with this devastating illness and, in appreciation of Dr. Bateman, helped BHC host a provider and a patient conference and later joined the BHC Board of Directors. Along with her board duties, she continues as a volunteer helping produce events, including live-streamed education meetings and other content for the BHC YouTube channel.
Rominger is passionate about all aspects of helping those impacted with ME/CFS and FM. As chair, she is guided by BHC's mission to improve the lives of patients everywhere, not only with the work of BHC's clinical and research efforts, but through education for patients and medical providers as well.

Show less
Ted Kaly
Vice Chair
Ted Kaly
is a patient advocate and vice chair on the BHC Board and former electrical engineer, sales, and marketing management entrepreneur. He became the founding chair of the OFFER (Organization for Fatigue and Fibromyalgia Education and Research) board in 2001, the non-profit organization pre-dating BHC. Kaly was a leader in the merger of OFFER and Dr. Bateman's private medical practice, Fatigue Consultation Clinic (FCC), into the non-profit 501(c)3 organization the Bateman Horne Center of Excellence (BHC) in 2015 and oversees board member recruitment.
Show more
Kaly and his family moved to Utah in 1980 to start an independent manufacturer's representative firm. He retired in 1999. His long-standing commitment to BHC is fueled by the catastrophic, debilitating change that one of his children has gone through suffering with ME/CFS for over 20 years. His son was working on his PhD when he became ill with ME/CFS and was unable to complete his studies and fulfill his lifelong goal of being a college professor. It is impossible for Kaly to describe how debilitating this illness can be. He is committed to BHC's work of raising awareness at all levels, providing support and treatment options for patients, and conducting research toward diagnosis and treatment for ME/CFS and FM. Most of all, Kaly wants to help BHC provide hope for those afflicted with this debilitating, currently "incurable" illness.
Show less
Veldon Sorensen
Treasurer
Veldon Sorensen, BS, MS, PhD,
is a patient and research advocate and treasurer on the BHC Board and former crop scientist involved in agricultural research and management for Bayer AG in Germany and Canada. He completed a BS and MS degree and received a PhD from Michigan State University. Dr. Sorensen has volunteered on the board for BHC for several years and helped transition BHC into its current non-profit and business model. He contributes critical thinking and oversight to BHC's strategic direction and financial sustainability.
Show more
Dr. Sorensen commitment to BHC is primarily in support of his spouse, Diane, who lives with fibromyalgia and is a dedicated volunteer for patient support and education herself. She has inspired his interest in service and helped shaped his goal to broaden the general understanding of the issues that families and spouses face considering these conditions. Dr. Sorensen also supports research that covers a multi-faceted approach to living and thriving with the conditions of ME/CFS and FM.
Show less
Sharon Hunter Donnelly
Secretary
Sharon Hunter Donnelly, BS, MS
is a patient advocate and community educator on the BHC Board and former director of health information technology and senior vice president of strategy and development for Comagine (HealthInsight) Utah. She completed a BS and MS degree in statistics from the University of Tennessee. Donnelly specializes in clinical practice transformation, adoption of health information technology, and the application of data to improve patient care and payment and delivery systems.
Show more
Donnelly grew up outside of Boston and eventually moved to Utah in 1996 to begin her career with HealthInsight Utah as a healthcare analyst. She had several leadership roles through 2020 including the management of projects and grant proposals for business development which included services to outpatient practices and national consulting services. Key HealthInsight contributions included work with the Office of the National Coordinator for Health Information Technology Beacon Community Project and Regional Extension Center programs and tests of using the ECHO™ model in improvement initiatives.
In 2014, after several years of struggling with unexplained pain and fatigue, Donnelly was diagnosed with fibromyalgia at the Bateman Horne Center. Having the correct diagnosis led to treatments that enabled much improved symptom control and in turn a much greater ability to function. She strongly supports BHC's mission to close the diagnosis gaps and increase knowledge of effective treatment options in ME/CFS and FM. Donnelly has four grown children and two grandchildren.

Show less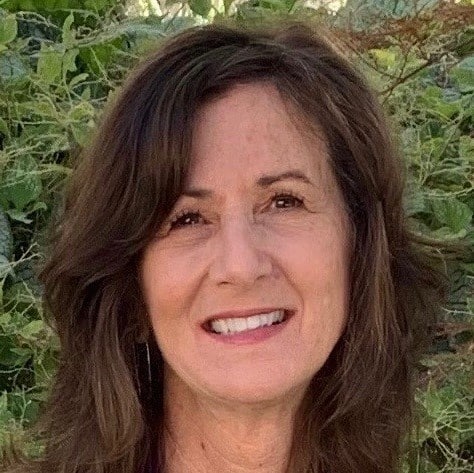 Peggy Rosati Allen
Peggy Rosati Allen, MS, CNM, WHNP is a patient advocate and medical educator on the BHC Board and a retired assistant clinical professor and faculty practice nurse-midwife with the University of Utah College of Nursing.  She completed a BS degree in nursing from the University of Wyoming, an MS degree and certification as a women's health nurse practitioner from UC San Francisco, and post-master's certificate in nurse-midwifery from the University of Utah. Allen has led educational efforts and published articles and materials with a focus on the impact of ME/CFS on youth and women during childbearing years.
Show more
Allen is a California native, married, and has 3 children, one of whom became suddenly ill with ME/CFS at the age of 12. She has tremendous empathy for the suffering and challenges faced by individuals and families affected by ME/CFS and is keenly aware of the misunderstandings about ME/CFS among lay and healthcare communities. Allen is passionate about trying to do her part to educate others about the realities of ME/CFS, with the ultimate hope of increasing societal support, compassion, and equity and access to quality health care for affected individuals.
Allen's prior volunteer efforts with the Fatigue Consultation Clinic and BHC include building awareness of the needs of the ME/CFS pediatric population, moderating panels of youth living with ME/CFS and FM, and providing testimony on the educational challenges of youth with ME/CFS at an NIH/CFSAC conference. Her article, "Chronic Fatigue Syndrome: Implications for Women and Their Health Care Providers During the Childbearing Years", was featured in the 2008 Journal of Midwifery and Women's Health and received an award for its contribution to clinical practice and the literature.
Now retired from her professional roles, Allen continues the role as a parent helping her daughter with ME/CFS navigate young adulthood. She is aware of a whole new set of challenges that face affected individuals and their families in this phase of life and illness. Allen hopes that her involvement with the BHC Board can help create change desperately needed to improve the lives of those profoundly affected by this illness. 
Show less
Luke Hansen
Medical Student
Luke Hansen, BS, Medical Student,
is a patient and clinical care advocate on the BHC Board and a current medical student at the University of Utah School of Medicine. Hansen completed his BS in accounting at the University of Colorado, Colorado Springs. He worked as an accountant for the fourth judicial district of El Paso county while attending school but shifted his interest towards medicine after dealing with real life emergency medical situations. After moving to Utah in 2018, Hansen volunteered with the Utah AIDS Foundation and working full time as a laboratory technician. After learning about ME/CFS through a common friend, Hansen completed a volunteer internship with the Bateman Horne Center. Witnessing first-hand the impact of BHC in the lives of patients, Hansen expanded his volunteer time to work on making patient medical histories more efficient to read and projects in medical education and research. ​
Show more
Hansen met his wife Megan while rock climbing. They both grew up in Colorado Springs and studied at the University of Utah after moving to Utah with their golden retriever, Cosmo. In May of 2020, after a period of time caring for his mother in Colorado after the death of his father, they returned to Utah. During a hike with their friends, Hansen noticed that the issues Megan had been having that resulted in previous visits to neurologists and cardiologists accelerated after the hike and she had her first recognizable crash. Struggling with basic personal needs and recognizing similar struggles from BHC patients, Megan was enrolled with BHC as a patient. With a proper diagnosis and treatment routine, she is starting to improve. Hansen is a committed advocate of the BHC organization and brings many unique perspectives to the BHC Board.
Show less
Alan Light
Alan Light, BA, PhD
is a research advocate and educator for the BHC Board and is a professor in the Department of Anesthesiology at the University of Utah in Salt Lake City. He completed a BA degree at Hamilton College in biology and later obtained a PhD in physiology at the SUNY Upstate Medical Center in New York. Light also was a postdoctoral fellow at the University of North Carolina in neurophysiology. He has been a BHC research collaborator and has been involved in determining the basic cellular and molecular mechanisms involved in acute and chronic pain for over 45 years with over 123 publications in the area of pain and fatigue. Light brings deep experience and insight to the Board on academic and application of research into our clinic model.
Show more
Light has 21 publications directly related to ME/CFS and/or to FMS. The findings in these publications are that ME/CFS is different from other fatiguing disorders (multiple sclerosis, depression, prostate cancer, FMS), both in the behavioral effects on exercise, and the effects on gene expression in the fatigue signaling pathways. These data provide objective findings that ME/CFS does not have the same gene expression profile as other "functional" disorders. Most recently research projects include: 1) the role of the recently cloned Acid Sensing Ion Channels (ASICs) in muscle fatigue and pain. Research in Dr. Light's lab has shown that ASIC-3 expression is increased following exhausting exercise, and that C-fibers innervating muscle are responsive to the mixture of fmetabolites activate a combination of purinergic (P2X), TRPV, and ASIC receptors to produce their actions. 2) experiments in patients with Fibromyalgia and Chronic Fatigue syndromes indicate that the receptors described above are dysregulated, and may provide the basis for the symptoms in these syndromes. 3) quantitative mRNA experiments suggest that the above receptors can be used as an objective marker for these and other fatigue related syndromes. 4) exercise experiments in humans indicate that the receptors described above also play a role in detecting fatigue and muscle pain both acutely, and in inflammatory and exercise induced fatigue and muscle pain.
Show less
David B. Mason
David B. Mason, BS, MBA
is a patient advocate on the BHC Board and former hospital administrator retiring in 2009 as the Corp Regional Compliance/Privacy Officer for IASIS Healthcare. He completed a dual BS degree in journalism and biology and continued his graduate studies at Utah State University and Brigham Young University. Mason serves as an active volunteer Chaplain at Primary Children's Hospital and is a member of the Chaplain Leadership Team. He also oversees and assists with HIPAA education and compliance for the BHC board and staff members.
Show more
Mason was the youngest of four children and grew up in West Capitol area of Salt Lake City. He was active in sports at West High School and served as the Sports Editor for the school newspaper a tradition he carried to the University of Utah becoming the Sports Editor for the Daily Utah Chronicle. His hospital administration career engaged him at every major hospital and medical center in Salt Lake and Davis Counties.
Dave has been married to Bonnie Harrington for 43 years. They have six children (4 boys and 2 girls) and eight grandchildren. He was very active in youth activities, coaching little league football, Junior Jazz basketball, and serving in the Boy Scout program. He is an avid reader and loves the History Channel and Science Fiction books and movies.
In 2001, Mason was diagnosed with mononucleosis. After struggling to recover for a year, he went to see Dr. Bateman and was diagnosed with CFS. Mason was able to maintain a career until 2009, when he contracted pneumonia twice and had back surgery. The ensuing disability ended his career and after being bed-ridden for the better part of three years, he was able to manage the disease and become somewhat productive. Mason had gone from an active basketball player, biker, and hiker to where he tries to manage walking up to one mile per day.
Mason hopes his BHC board service can help increase understanding of this disease and be of service to those who are struggling with it.
Show less
Linda Milne
Linda Milne is a patient advocate
on the BHC Board. She is an effective and tireless volunteer in our community specializing in emergency preparation, response, and recovery. Milne created an educational model for older adults in how to prepare to survive and be resilient in the event of a major disaster based in the reality that older adults and individuals with chronic illness need to create support networks because family and friends in an emergency will not likely be able to come for them. She has created a series of instructional videos for the BHC YouTube channel on emergency preparedness.
Show more
Milne's presentations to senior centers, church groups, etc. have reached thousands of our older citizens and their families and she has contributed as a volunteer to many organizations including Region 2 VOAD (Voluntary Organizations Active in Disasters) including terms as Vice Chair and Chair, Utah State VOAD Council, and S.A.F.E Neighborhoods Task Force (whose focus is to establish all public elementary school properties to be the gathering place, service center, and communication hub in the event of a catastrophic disaster). Milne has also been a volunteer appointed member to the Millcreek Township Council and Millcreek Community Councils Association and speaks frequently on this topic to other municipal groups. She is an active member to The American Civil Defense Association, trained in the American Red Cross fundamentals of sheltering, and CERT (Community Emergency Response Team) trained.
Show less
Jessica Turner
Jessica Turner
is a patient advocate on the BHC Board who dreamed of becoming a physical therapist, having a family, and living an active lifestyle when she began a grueling four-year search for answers while fighting debilitating headaches, fatigue, and post exertional malaise and was finally diagnosed with ME/CFS by Dr. Lucinda Bateman in 2005. Turner is a tireless advocate for patient and family issues as well as better provider access to those with ME/CFS and FM. She participates on the governance committee for BHC that provides policy guidance and direction.
Show more
Turner is a native of Salt Lake City, Utah. She and her husband, Jay – also a dedicated support and advocate, are both committed to helping BHC fulfill its mission. They have built a successful marriage and family around (and despite) the devastating effects of her ME/CFS. They have three wonderful children who are their joy in life. Turner is a vital and strong representative voice of the patient population as a board member and remains truly committed to improve the lives of people living with the harsh reality of FM and ME/CFS.
Show less